Cyclists – Yes or No to Orca safety humps?
Safety humps introduced by some councils to protect cyclists have caused several accidents. This has led to some councils removing them.
Black and white rubber humps or 'Orcas', as they resemble whales, have come under scrutiny from road safety groups.
Their main purpose is to separate cyclists and stop drivers drifting into cycle lanes.
However, there have been concerns as pedestrians and other road users are failing to see the Orcas. This has caused falls and has resulted in several accidents and injuries.
Highways Authorities introduced the Orcas as part of a wider road safety plan. This is part of the government's Walking and Cycling Strategy.
Several counties across the country have used the Orcas. In London and Manchester but there are also schemes in Dublin, Sheffield, The Wirral and the rest of the UK.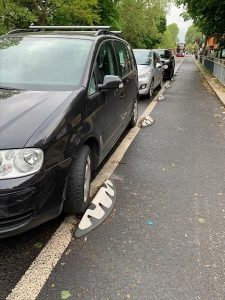 SAFETY CONCERNS
Road Safety Group, RoSPA has noted concerns about safety to cyclists and pedestrians.
The Motorcycle Action Group (MAG) also raised safety issues with RoSPA. Along with the British Motorcyclists Federation (BMF) it issued a statement when the humps were first introduced.
It said: "The use of light segregation devices, including 'Armadillos', 'Orcas' and 'Mini Orcas', on our roads raises serious safety concerns in respect to riders of Powered Two Wheelers (PTWs). Inadvertent contact with the devices can quickly destabilise any two-wheeled vehicle with the potential to throw the rider into the path of other road users.
"Evidence has emerged from CCTV monitoring of a Mini-Orca scheme in the City of London that clearly shows the devices to be trip hazards; 55 pedestrians having tripped on them within the first 24 hours of installation. This scheme has now been removed.
"These devices are easily damaged and broken by heavy vehicles, leaving fixing bolts exposed and protruding from the road surface, thus creating a further hazard to riders and pedestrians alike.
"Visibility is easily compromised by scuff marks from contact with tyres, poor light and weather conditions, a build-up of general road grime and the presence of other road users.
"Neither the BMF nor MAG wishes these devices to be fitted to our roads due to safety concerns for all Vulnerable Road Users (VRUs), not just motorcyclists."
INJURIES
One of our solicitors recently settled a case involving Orcas. Our client stepped out of a taxi and tripped over one of the Orcas sustaining ligament damage to her ankle.
The defending parties denied liability. We brought a claim against the local council (Brent) and Transport for London (TFL).
TFL has initially expressed concerns about the Orcas before the council installed them. They said that they represented a clear tripping hazard. Despite this, the council went ahead and installed them.
A month before the trial, the council settled the case.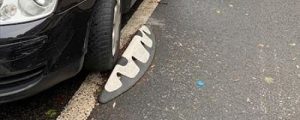 REMOVAL
RoSPA is not the only group to express safety concerns about the Orcas. In February residents in Enfield signed a petition. They gave it to Downing Street after a series of accidents with pedestrians and Orcas.
In 2017 Camden Council removed its Orcas after 55 pedestrians fell over Orcas in one day.
Greenwich Council removed Orcas weeks after installing them. Again, due to safety concerns.
However, some counties are still using Orcas despite an increase in accidents.
NV LEGAL
If any of these issues affect you our solicitors can provide free legal advice. NV Legal has a specialist team of solicitors experienced in dealing with accident claims. If you or someone you know has sustained an injury after tripping on an Orca contact us for advice.
Consultations are FREE of charge. Advice is from qualified solicitors, regulated by the Solicitors Regulation Authority.
Call – 03330 112732
Email – info@nvlegal.co.uk
Website – www.nvlegal.co.uk
Find us on social media – Facebook Twitter LinkedIn
USEFUL LINKS